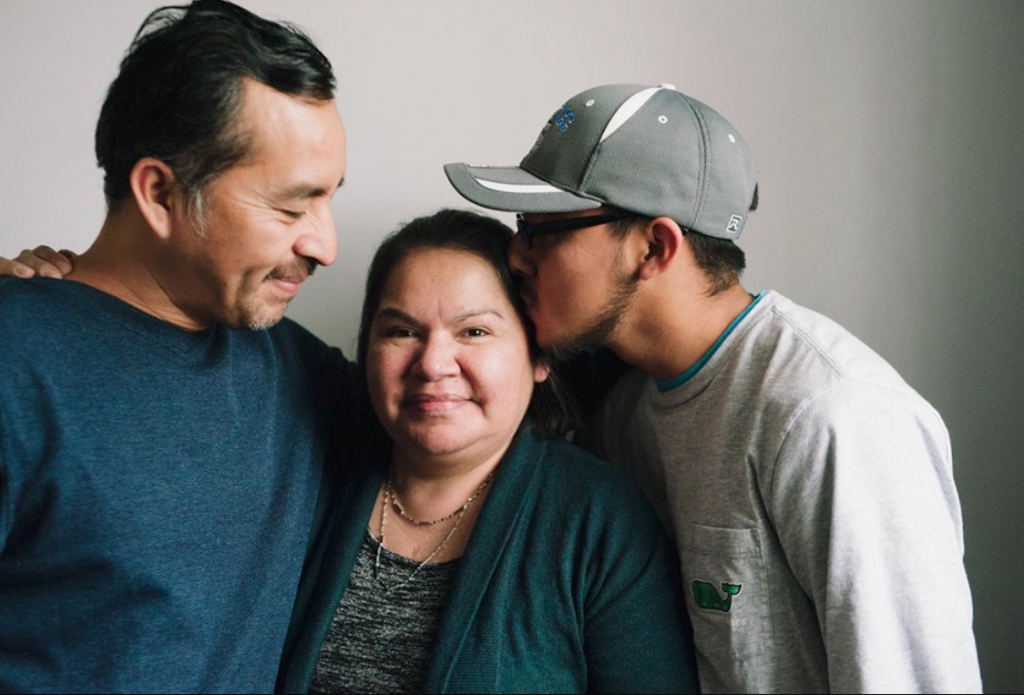 Samuel Oliver-Bruno entered protective sanctuary at CityWell United Methodist Church in Durham, NC in December of 2017.
Samuel is a hardworking father to Daniel, his 19 year-old, US-born son, and a loving husband to Julia. Samuel came to the United States in 1994, to live and work in construction in Greenville, NC. In 1996, he met Julia, the love of his life. Their son Daniel was born in 1999.
In 2005, Samuel and Julia met Ismael and Alma Ruiz, who were pastors at a Church in Greenville. Having not previously been followers of Jesus, Samuel and Julia committed themselves to receiving the ways of Jesus as their way of life, and soon became leaders in their church community. Samuel has been a guitar player in the church worship team for 12 years now.
In 2011, Samuel and his family moved back to Mexico to care for Samuel's ailing father. After 2 years in Mexico, Julia's health declined dangerously, and she was unable to receive adequate medical attention for lupus and heart related issues. In the face of this situation, Samuel and Julia made the difficult decision to return to the United States together, so that Julia could receive the medical attention needed and so that Daniel would be raised by both his parents. Daniel and Julia returned first, a team of doctors chose to immediately take her case and she received life-saving open-heart surgery just three days after her return.
A few months later, Samuel was able to leave Mexico, but was detained by Border Patrol in May of 2014, as he attempted to enter the country to reunite with his family. Samuel was federally prosecuted for illegally entering the country, but after two months he was released on a Stay of Removal after medical records provided to immigration authorities showed the magnitude of his wife's condition. Samuel was given a driver's license and a permit to work, with which he returned to Greenville where he lived and worked for last three years, faithfully supporting his family.   Julia's disease requires costly daily medication and frequent medical check-ups. Samuel's income has been the sole of support for his family and the only means to ensure that Julia has the necessary treatment for her chronic condition.
In November 2017, Samuel went to an annual permit renewal appointment, at which he was informed that his permit would not be renewed and that he had an active order of deportation. Immigration officials were clear in that meeting that Samuel had done nothing to cause this change in his status, and that the denial of his permit came directly from policy changes implemented by President Trump's administration. Samuel had broken no laws; he was working hard, paying taxes, and contributing to his community. Samuel was a model community member.
Because of his wife's fragile medical condition and his desire to continue raising his US-born son, Daniel, Samuel made the difficult and courageous decision to enter into protective sanctuary at CityWell United Methodist Church on December 10, 2017. Samuel lived at CityWell for 11 months, and became an integral and beloved member of the church family. In the time spent in sanctuary, Samuel worked to find a pathway within our nation's immigration system that would allow for him to remain with the family he loves in and in the community he has helped build. As a step in that direction, Samuel submitted a filing for a Deferred Action with USCIS. USCIS set a biometrics appointment, a required step in the legal process for Deferred Action, for 9:00am November 23, 2018. Samuel complied with this process and went to the USCIS office in Morrisville, NC, arriving at 8:45am.
Fearing duplicity on the part of ICE, dozens of members of the CityWell congregation and other community members accompanied Samuel to the appointment. A worship service was conducted on site, as a sign that Samuel never left sanctuary; his church was gathered in worship with him. Members of Samuel's church, including one of his pastors entered the USCIS office with him, to continue the worship service in prayer. Upon entering the USCIS office, filling out registration paperwork and stepping into the processing line, plain clothes ICE officers posing as other immigrants filling out paperwork forcibly detained Samuel. Congregation and community members surrounded the ICE van in which Samuel was detained and refused to move. Nearly three hours and 29 arrests later, Samuel was taken by ICE to the Wake County Detention Center. He was subsequently moved to Stewart Detention Center in Lumpkin, GA, then to a facility in Brownsville, TX, and then deported.
Samuel's family, church community, and supporting neighbors are grieved at Samuel being ripped from his family, church and community. Many among family and friends are traumatized by the violence employed by ICE in this detainment and deportation operation. Samuel's family, church and community supporters are appalled at the flagrant disregard of ICE's own internal protocols that discourage executing raids in churches and in public assemblies. On November 23, 2018 the pubic assembly that gathered to surround and support Samuel was a church service in which prayer, scripture, song and proclamation were centrally present. Moreover, Samuel's supporters are deeply unsettled by the collusion between USCIS and ICE to utilize a supposedly legitimate immigration process as bait for entrapment and ambush. This action undermines our democracy and threatens the credibility of US agencies and government processes. Samuel's family, church, and supporting community condemn these actions and demand accountability for all immigration and law enforcement agencies that conspired in this operation.
For those who want to know more about the Sanctuary Church Movement, how sanctuary works, what the hoped for outcomes are as well as a ton of context information, check out this link.
"You shall treat the stranger who sojourns with you as the native among you, and you shall love him as yourself… I am the Lord your God"
– Leviticus 19:34
"…when I was a stranger you welcomed me… for whenever you did it unto the least of these, you did it unto me"
– Matthew 25:35, 40