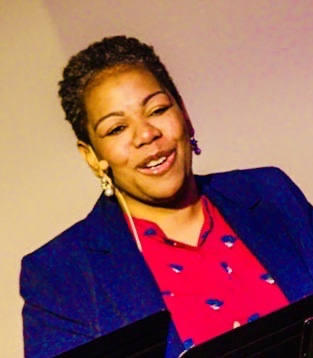 Crystal DesVignes
Pastor
In July 2018 I became one of the pastors of CityWell UMC after serving a church in eastern North Carolina as the Pastor of Discipleship. I am thrilled to be returning to Durham, the place that was home during my days at Duke Divinity School, and am eager to reconnect with much of the organizing work that was going on in the community. I am focused on the intersections of Womanist theology, racial reconciliation, and Wesleyan discipleship. I have been enamored with the ways in which God wants to use my background in politics and government to instruct understandings of social justice and community organizing. My passion for liturgical dance has led me to understand the prophetic in exciting ways and to integrate it in my teaching and preaching. I conclude in all matters that love must be the ethic by which we conduct ourselves; "By this everyone will know that you are my disciples, if you love one another." My favorite book of the Bible is Revelation (because it is a love story), I enjoy a good cup of coffee in the morning, and me and my seven year old son Mark love ice cream.
Cleve May
Pastor
Being a pastor at CityWell United Methodist Church has been a wonderful and surprising adventure for the last 8 years, and I am so thankful to have shared it with my family. I am married to Amy, who loves me well and makes me better in more ways than I will ever know. We have four wonderfully unique children, each a great gift from our Lord: McKenna, Ellison, John and Cayden. Life in the May house is never boring! I grew up in Arkansas and California, and moved to NC in 1996 for school. Amy grew up in NC, and when we met in 1999 I thought I might like to stick around for a while. Amy and I married in 2001. After college I spent three years on staff with Young Life and in 2003 returned to school to study theology and scripture. During my four years at Duke Divinity School, I served as a youth minister in two United Methodist Churches and spent two more years with Young Life. In the midst of school, ministry, and having babies (McKenna & Ellison both arrived on the scene while I was in school), Amy and I discerned our calling to pastoral ministry… quite a surprise to both of us. So, in 2007 I became a United Methodist pastor and spent four great years at Southern Pines UMC. In 2010, we were asked to pray about birthing a new congregation in Downtown Durham. So, the CityWell dream began, and we moved to Durham in 2011 for the start of the journey. We have been on the wild ride of following Jesus in this new direction ever since, and we are profoundly excited and grateful for all that God is doing in our midst. CityWell is a site of my own becoming, as through this community Jesus continues to reveal himself to me anew, and to call me to follow him in paths I could not have imagined.
Susana Figueroa
Student Pastor
Susana Figueroa is a native of San Francisco, CA. She is the eldest of four children and was the first in her family to graduate from college when she received her BA in Criminology and Justice Studies, and Sociology. As the daughter of Salvadoran immigrants, she was drawn to immigrant rights and community advocacy at a very young age. During her time as an immigration paralegal in San Francisco she felt a call to Durham, NC, and obediently moved to Durham in March 2017. Upon her arrival, she was led to Duke Divinity School and is currently a first year. In her short time at Duke she has shown an interest in immigration, and Latino and Hispanic communities.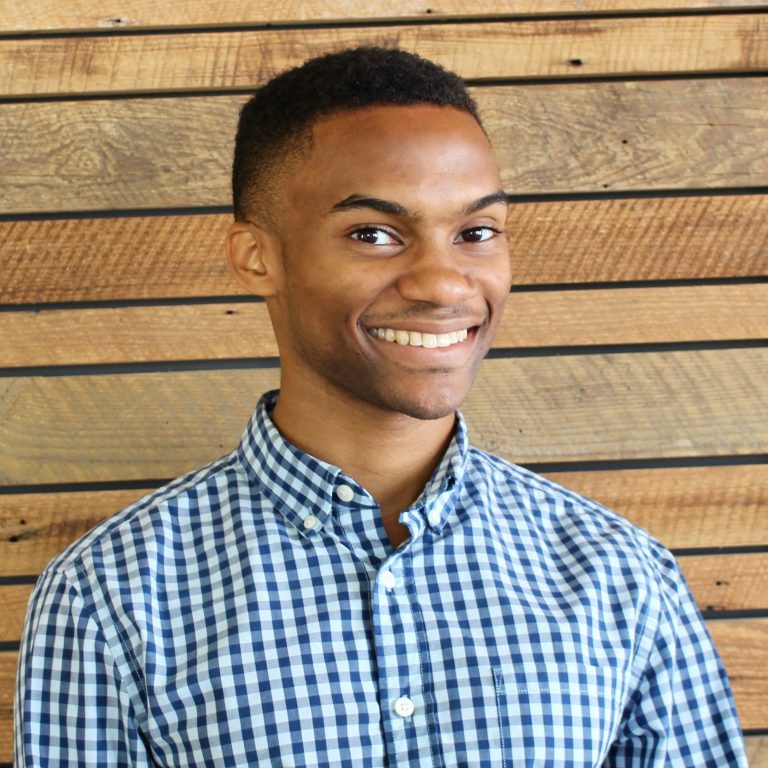 Jesse Huddleston
Music Minister
Admittedly, I was not looking to become the Music Minister of any church, let alone CityWell. I grew up doing a lot in church settings, had accumulated a sufficient amount of wounds in great part from other Christians, and was fairly confident that church ministry was not the life for me. I became content helping out here & there, singing from the pews, and focusing on my liberation journey as a queer Black Christian in the South. Somehow over time though, my gifts aligned providentially with the needs & people here, and it's truly been a God thing that this would be the particular pathway for me.
Interestingly enough, I'd known about CityWell since its origins; two dear friends told me in the summer of 2011 about Cleve & Amy May and their plans to help start this new church in Durham. I only visited from time to time since I had become pretty occupied with programs at Duke and in Durham since graduating in 2010. Eventually, I left Durham to complete a Masters in Counseling at the University of North Carolina in Greensboro. I finished in 2014 but struggled to find paying work and ended up moving back to Durham once I was hired at a tech start-up in downtown Durham at the beginning of 2015. I returned to Durham with an open heart, discerning what would be "new normal," and that quickly began to include CityWell.
Now, as CityWell's Music Minister, I confess that I'm re-discovering how to be part of this church family community in this position, a journey that will be ongoing. It can be tempting to turn everything into a kind of "performance," but I'm resisting that temptation quite intentionally. Rather than just doing "what I think I should do" or saying "what I think I ought to say," I continue to unlearn those internalized ways of performing church and to practice liberation in Christian community. At CityWell, I lean more & more into authentic forms of worship, worship that happens not just with the music we create but also with the words we speak, the lives that we live, and the dreams we champion to make reality.
I'm grateful and excited to serve in this creative role, and I look forward to the opportunities to connect more deeply with people here in Durham, particularly through the medium of the arts. To God be the glory! Love Love Love!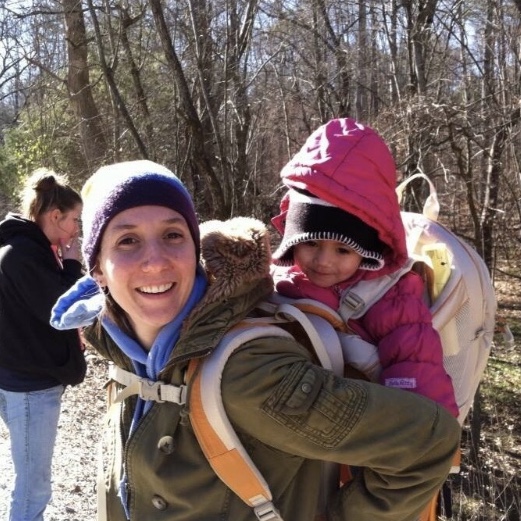 Stephanie Burroughs
Stephanie was born in Florida and moved to North Carolina as a child, and has lived in the Triangle area ever since. After spending six years in the army and traveling to different areas, she was introduced to the diversity of Durham and fell in love with the city. Her love of children was evident as a toddler when she played "childcare" with her baby dolls. Stephanie's love of children and her nanny experience guided her into a certificate of Nursing Assistance and then an Associates Degree in Early Childhood Education. After graduation, she worked in a Montessori environment before starting at The Little School. She's also worked with the littlest Cityweller's since 2012. In her spare time, Stephanie loves hiking and camping, spending time with her family, including her two young nieces and her daughter, and hanging out in this awesome city.
Britt Taylor
Administrative Assistant
Britt Taylor is a North Carolina native and has attended CityWell Church since moving to Durham 4 years ago. She graduated from UNC-Chapel Hill with degrees in psychology and Spanish. After college, Britt spent time abroad in Buenos Aires, Argentina as a missionary to college students. Upon returning to the States, she interned briefly with Athletes in Action at their headquarters in Ohio. In addition to being an administrative assistant for CityWell Church, Britt has spent the last 3.5 years working in youth development at Haven House Services in downtown Raleigh. The culmination of these experiences have shaped her greatly and she is thankful and proud to serve CityWell in this capacity.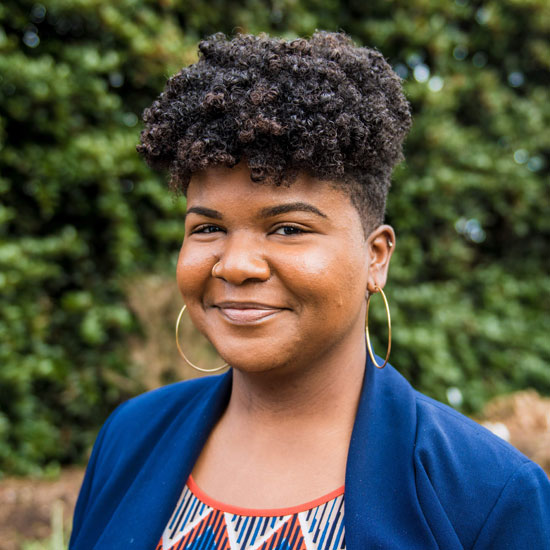 Tsharre Sanders
CityKids Coordinator
Tsharre Sanders (she/her) relocated to Durham, NC after accepting a position at the North Carolina School of Science and Mathematics (NCSSM) in July 2018. She recently started attending CityWell and is honored to serve as the staff person for CityKids. She is passionate about empowering and educating youth (on a variety of topics) and hopes to continue to work with kids once she completes her Master's degree in Youth, Family, and Community Sciences (YFCS) at NC State University in 2020.