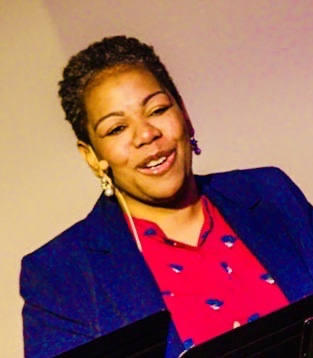 Crystal DesVignes
Pastor
A native of New Jersey, Crystal began serving CityWell in July 2018 after serving as the Pastor of Discipleship at Swansboro United Methodist Church. She holds her MDiv from Duke Divinity School and focuses ministry on the intersections of Womanist theology, racial reconciliation, liberation and deliverance, and Wesleyan discipleship. She has a background in government, politics, and community organizing and is passionate about liturgical dance, discipleship, and preaching/teaching. Her favorite book of the Bible is Revelation (because it's a love story), she enjoys a good cup of coffee with a friend, and a bowl of ice cream with her son, Mark. She concludes: "In all matters that love must be the ethic by which we conduct ourselves… because, God is love." 
Jesse Huddleston
Music Minister
Jesse Nathaniel Huddleston (he/she/they/we) grew up in church participating in worship through song & dance and comes from a family full of ministers, artists, and educators. He has lived in North Carolina since 2006 when he enrolled at Duke as an undergraduate student. They finished in 2010 with degrees in Sociology and Psychology and later completed a MS in Counseling in 2014. Jesse continues to develop her vocational work for equity and community engagement through the arts in Durham, and she has served with CityWell UMC since January 2017. As a Black genderqueer human, we draw significant inspirations of learning, healing, and joy from our Blackqueer ancestors, Pauli Murray and James Baldwin, and we aspire to encourage all people to resist any human development rooted in shame or control and to pursue healthy, humanizing formation grounded in revolutionary love and creative energy. In their spare time, they bake pound cakes from scratch, tend to their indoor plants, and mind their business. He is often spending time with friends & neighbors, be it over food & drink at home, out at a social or political event, or on a dance floor.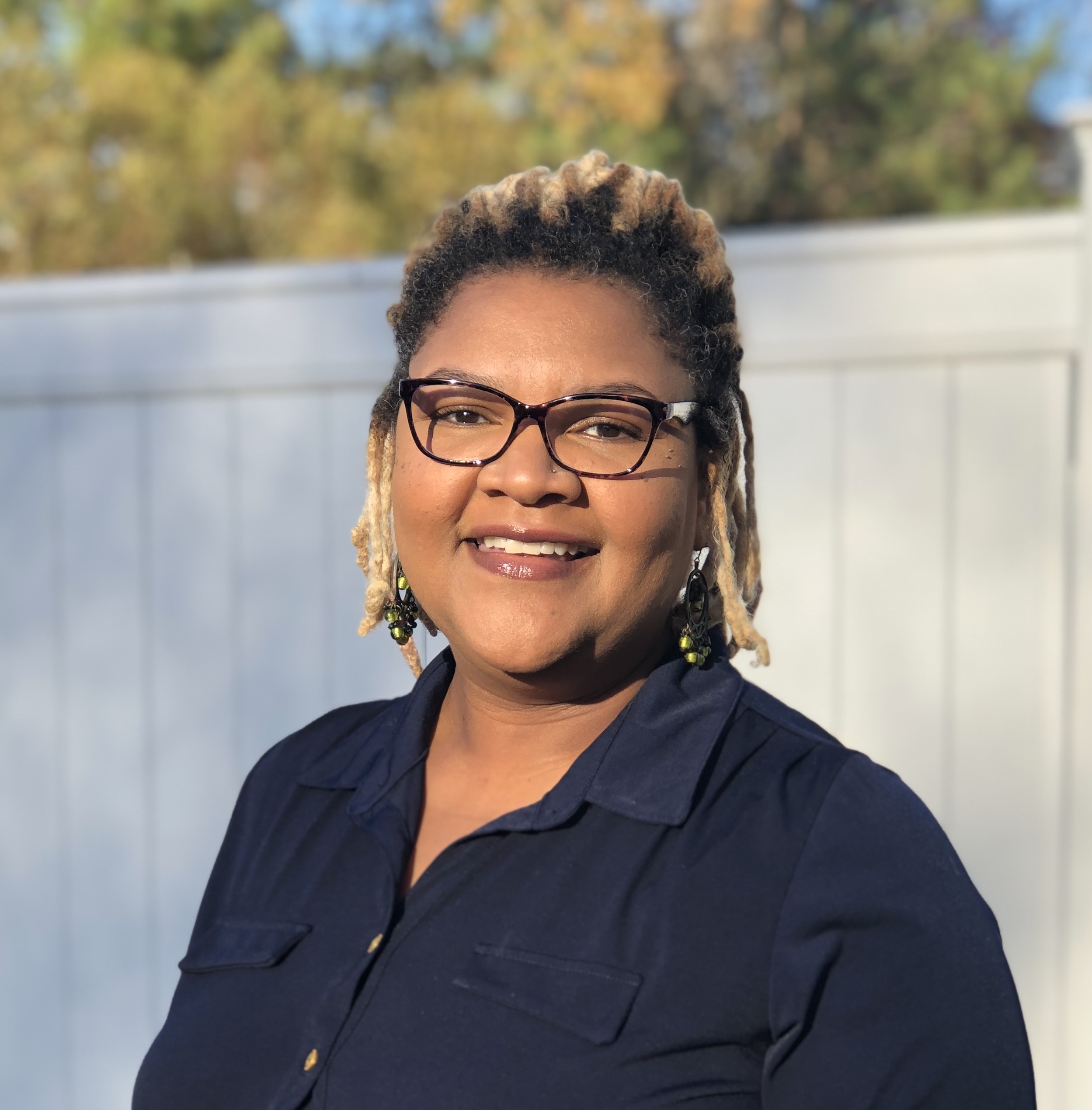 Leslie Gartrell
Church Administrator
Leslie Gartrell (she/ her/ hers) is originally from the Washington D.C. area but has called Durham home since 2012. In 2004 she received her Bachelor of Arts in History with a minor in Sociology from Morgan State University, a Historically Black College in Baltimore, MD. She also met her husband, John, while attending Morgan, though neither of them can remember exactly when that happened. Since moving to Durham however, she has focused on raising her three children, Elijah, Joy and Liv. Leslie enjoys quilting, sharing a funny story with friends, playing Monopoly with Elijah, and listening to Joy and Liv's laughter. She began her walk with Christ in 2007 and her favorite scripture is Philippians 4:8. After being CityWell "adjacent" for so many years Leslie is honored to serve the warm and welcoming community here.
Trinada Camacho
Children's Minister
Trinada has directed the Nursery at CityWell for the past 2 years. She has lived most of her life in Durham and considers herself a Durham native. She has a BFA from UNC-Greensboro and has taught children of all ages. She lives here with her two children (Lillyana 6 and Leonardo 2) and her husband, Edward. She is currently a teacher at Waypoint Preschool in Chapel Hill.
Leticia Flores
Children's Ministry Assistant
Hi! I'm Leticia, the Children's Minister Assistant. I am Salvadoran-American, and come from Fort Lauderdale, FL, all the way to lovely Durham. I've been around Durham since the summer of 2017. I recently graduated after studying Neuroscience at Duke University, and am taking a couple of gap years before applying to grad school. I enjoy exploring the outdoors (please send outdoor trail recs!), and am currently really getting into crafting things out of polymer clay. I'm really excited and honored to join the CityWell team!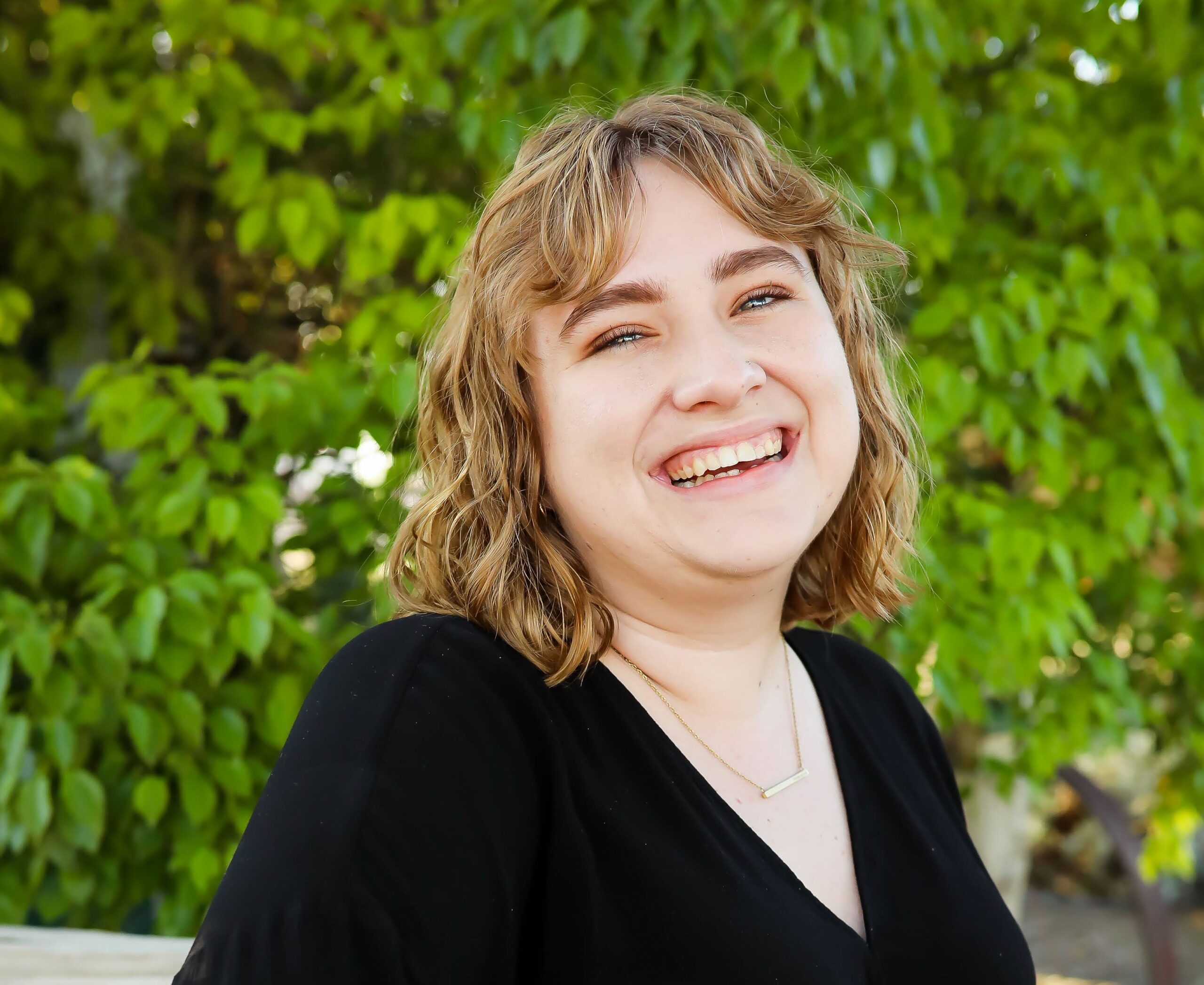 Faith Daniel
Pastoral Intern
Faith (she/her/hers) is an M. Div student pursuing ordination and a certificate in missional innovation at Duke Divinity School. Originally from the Central Valley in California, Faith grew up as a pastor's kid, spending much of her free time in and around the church world. Faith attended Point Loma Nazarene University in San Diego, California where she majored in philosophy. She loves reading, playing with her two cats, exploring Durham and crocheting.